4 Things to Consider Before Moving to a 55+ Community: Is The Lifestyle Right For You?
Posted by Marcus Larrea on Wednesday, June 15, 2022 at 11:39 AM
By Marcus Larrea / June 15, 2022
Comment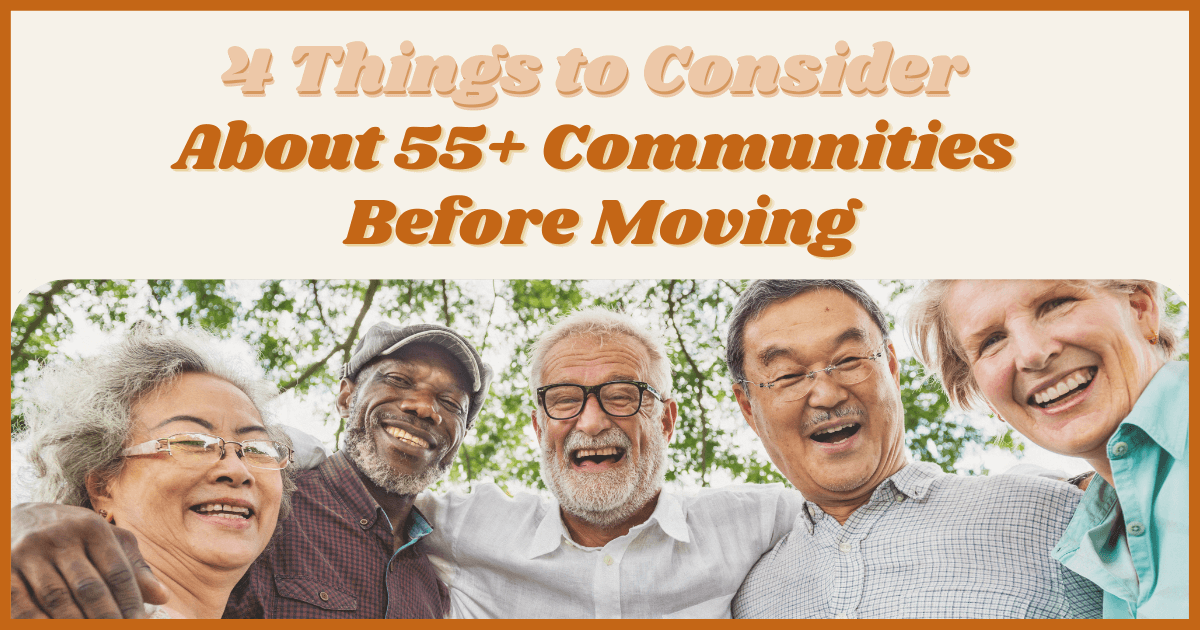 Age-qualified neighborhoods, known as 55+ communities, offer housing and lifestyle opportunities that aren't typical in traditional neighborhoods. Also referred to as active adult communities, 55+ communities are perfect for individuals who want to live near others with similar interests and are in the same stage of life.
The 55+ lifestyle isn't for everyone, but it works for many people. However, buyers should consider numerous factors and preferences before purchasing a 55+ adult community home. Read on to discover the pros and cons of living in a 55+ adult community.
Do You Have to Be 55 to Live in a 55+ Community?
A huge misconception is that an individual must be 55 or older to live in an active adult community. Despite the name, younger adults can live in these communities if they meet specific eligibility rules. Whether obtaining residency is possible will depend on specific circumstances and a community's guidelines. Common exceptions include:
One person is 55, but their spouse is not.
Homeowners meet age criteria but have children who are over 18.
The community has an "80% rule," which means 20% of community residents can be younger than 55 (less common and certain restrictions apply – this is up to the community itself).
Individuals who are almost 55 but not quite yet may be granted eligibility because they are near to meeting the age criteria. The bottom line is that buyers who find the ideal community but aren't sure they're eligible should always check with the community or speak to an experienced real estate agent who works with these properties.
The Great Perks of 55+ Communities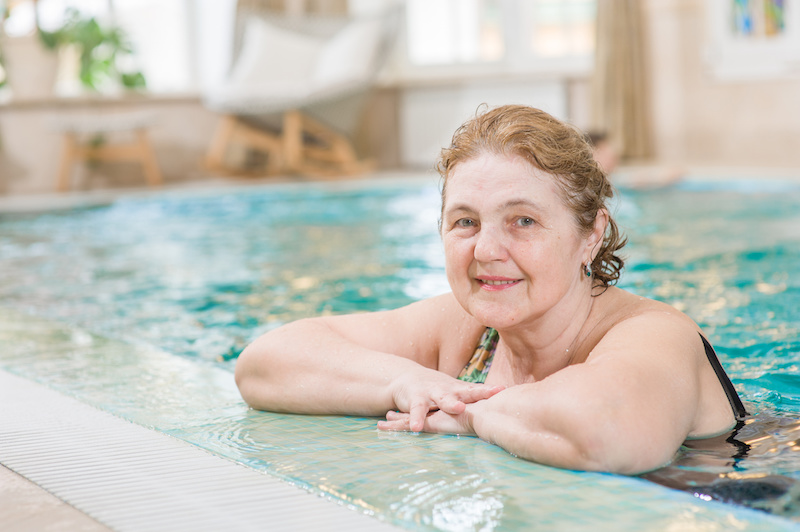 People choose to buy a home in an active adult community for many different reasons. Some do it to form friendships with people who they have a lot in common with due to the stage of life they've entered. Another reason is that many 55+ communities are built in highly desirable locations that offer the type of environment they seek. But that's just the start.
Other great perks of 55+ communities include the amenities. Amenities found in active adult communities greatly vary, but many adults find what they're seeking, and most have:
Pools and fitness centers
Walking/biking paths
Clubhouses
Tennis courts
Golf courses
Pickleball courses
Bocce ball courts
Many also offer special-interest clubs, activity days, classes, organized trips, and other outings not typically found in traditional neighborhoods.
The appeal of low maintenance often draws people to choose homes in 55+ communities. Many homes are specifically tailored to older adults (e.g., single-story, safety features, or downsized) and come with outdoor maintenance services. Those who have spent decades of their lives mowing, raking, painting, shoveling snow, and performing other mundane tasks delight in their new community no longer having to do this. In most communities, these services and others are offered and paid for by HOA fees.
Considerations Unique to 55+ Communities
Active adult communities typically offer a quieter living environment. In most cases, younger individuals are welcome to visit for a limited time, and residents may hear the occasional sound of children playing outdoors. However, generally, people residing in 55+ communities can expect low noise factors as they go about their day.
For some, this is a benefit, but others see it as a drawback. In some communities, individuals under age 55 may not be permitted to stay for prolonged visits, which means grandchildren may not be able to visit for extended periods.
Another consideration is for those who buy a property to use it as a vacation home. The age restrictions in active adult communities mean a family can't use the house without the owner present, and the time of their vacation visits may be limited. It can also reduce who they can rent to if they want to use the property as an investment.
Additionally, suppose an owner decides the community isn't for them because they'd prefer to live in a less age-homogenous community. In that case, they'll find their pool of potential buyers is also much smaller. Home seekers will have to meet the 55+ age criteria to be eligible to purchase.
Each community will have its own rules regarding visitors and how strict the age-eligibility rule is. Before investing in any property, checking the community's bylaws is essential.
55+ Communities Aren't The Same As Continuing Care Retirement Communities
While 55+ communities are specifically designed for those aged 55 or older, and homes are built with the needs of this age group in mind, they aren't the same as continuing care retirement communities. Fifty-five-plus communities are the same as other communities, except with an age restriction.
That said, most active adult communities advertise themselves as being "near" healthcare facilities, so it's essential to know these aren't on-property, nor are any care services included in HOA fees. Therefore, one must consider their physical needs and the level of care services required. Most 55+ communities don't offer assisted living services, so home seekers with physical limitations or other healthcare needs might find a home in a 55+ neighborhood isn't for them.
Is the 55+ Lifestyle For You?
Individuals who enter their 50s often start to think about what kind of lifestyle they'd like to lead as they are near to becoming empty nesters or retirees. Even those who continue to work often look to change their lifestyles. For many, this includes housing changes. Some people downsize while others relocate. Still, others pursue age-qualified neighborhoods as their next place to live.
Home seekers considering investing in a home located in a 55+ community should consider all the pros and cons before deciding to purchase one. Essential factors include lifestyle preferences, restrictions, and physical needs. With all of this in mind, people may just find that the 55+ lifestyle is perfect for them.