5 Reasons to Love Living in Golf Communities in Naples, FL
Posted by Marcus Larrea on Tuesday, November 2, 2021 at 8:20 AM
By Marcus Larrea / November 2, 2021
Comment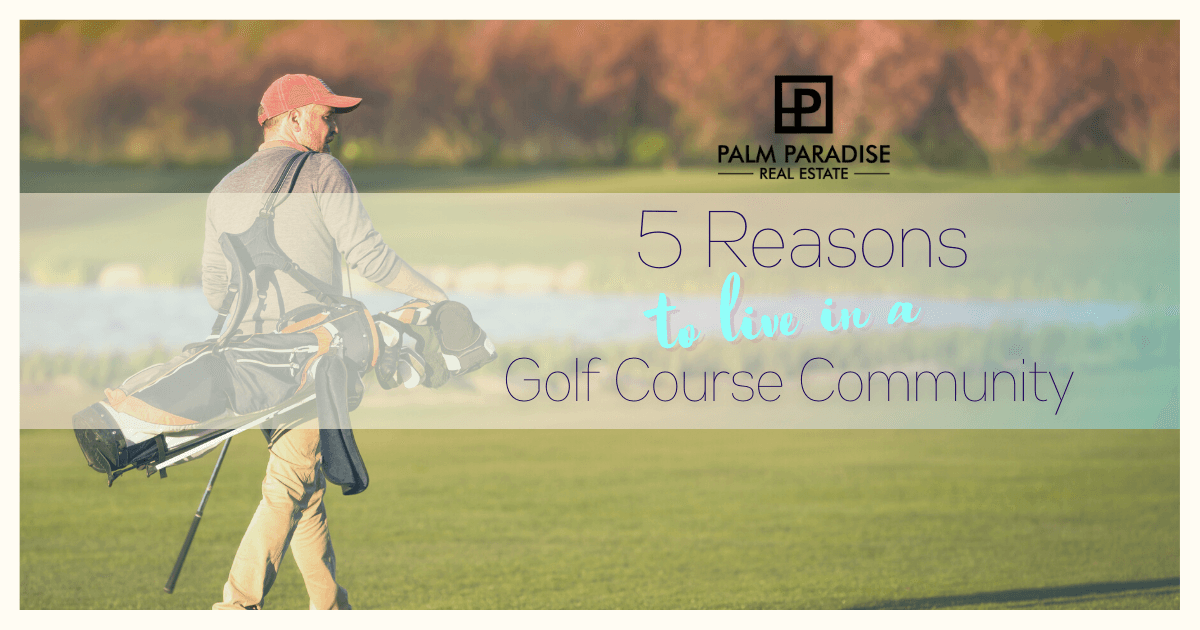 If you're a golf aficionado considering purchasing a home on a course in Southern Florida, you need to have Naples real estate on your radar. Known as "the golf capital of the world," the greater Naples area is a golf paradise that's home to 90 18-hole golf courses, 30 of which are accessible to the public. Many of the 60 private courses are part of golf communities. The golf course homes for sale in Naples are meticulously maintained, resulting in a dynamic combination of recreation and beauty for residents who live where they play. Here are five compelling reasons to consider purchasing a Naples golf community property.
Enjoy Prime Golf Course Views
Properties in Naples golf communities allow owners to enjoy stunning views from the comfort of home and offer a front-row seat to enjoy nature.
There are three main types of views: fairway, greens, and water. Fairway and greens views are great for those who enjoy watching golfers play the course.
Homes situated along the fairway have a bit more risk of ending up with unscrupulous rogue balls in the yard but, in exchange, are situated in a spot with sweeping views of nature. Spectators who enjoy nailbiting end-of-round action will love having a greens view, which provides fun people-watching and learning opportunities. In contrast, a water view offers peaceful scenery that brings a feeling of tranquility and generally provides more privacy. No matter which view you prefer, the breathtaking scenery is par for the course.
As a bonus, eagles and birdies are far from the only wildlife spotted on popular Naples golf courses. Built to serve as a sanctuary for golfers, courses also serve as a home to a host of local wetland critters. Wild horses, a colorful array of birds (including the majestic bald eagle), and alligators make frequent appearances. Sensitive to living hazards and the safety of their players, some public courses in Naples offer a refund to golfers whose ball lands in the vicinity of a gator.
Save on Golf Course Membership Fees
In Naples, both bundled golf communities and equity golf communities offer cost savings to their residents.
Bundled golf communities include membership fees in the home sale, often built into the home owner's association (HOA) fee. Residents can play their private course for no cost in a bundled community, but they still have to pay membership dues. Upon sale, the full membership passes along to the next buyer.
Equity golf communities require homeowners to pay a one-time golf membership fee, which allows them to play the private course. The fee generally ranges from $15,000 to $250,000 and averages around $50,000, with higher costs for more exclusive courses. In most cases, residents also pay annual membership dues. In some communities, buyers can pay a higher or lower membership based on course play limitations. When an equity golf community home is sold, a portion of the membership fee is typically refunded. Details of the refund are disclosed and agreed upon in the home sale process.
Golf community fee structures and owner costs can typically be found in the golf membership portion of the home's listing description. Look for this section to determine whether the home is part of an equity or bundled community and see what membership fee and annual dues you can expect to pay.
Perfect Your Golf Skills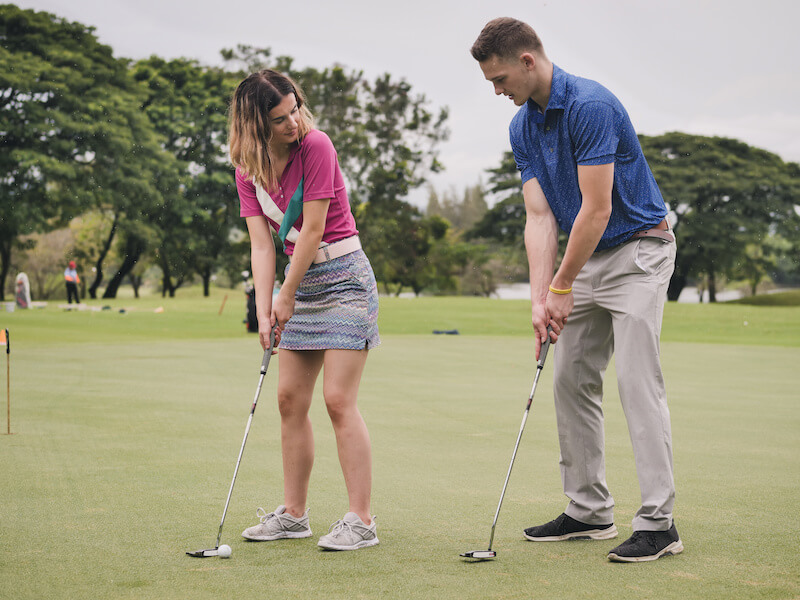 Golf community residents can prioritize practice time and can schedule lessons with local pros.
Most avid golfers and enthusiasts are just as dedicated to improving their game as they are to spending hours on the course. With this in mind, many golf communities have an on-site golf shop and driving range. Some even offer free or discounted lessons with local professional golfers.
For example, the Foxfire Golf and Country Club in Naples is home to 385 acres of land and a tremendous 27-hole champion-style golf course. The course was designed to challenge golfers of all skill levels. Residents and members have access to professional golf equipment and coaching from local pro instructors within this community.
Extra Amenities in Golf Course Communities
Golf is just the beginning of the luxury amenity list for many Naples golf communities.
You can expect to see things like community pools, spas, tennis courts, and a clubhouse in golf community local listings. Some communities also focus on bringing neighbors together by frequently hosting social gatherings. It's not uncommon to see a monthly calendar posted in the clubhouse that details what nights residents can gather together to do arts and crafts or play bridge, bingo, or trivia. In addition, these well-appointed communities often have an on-site gym, and some also have a library and clubhouse restaurant or bar and grill.
Many of the restaurants at country clubs situated in private golf communities are highly lauded by the locals for incredible food. These clubs frequently bring in well-known chefs to build a menu, making these hidden gems the perfect place to enjoy an impressive meal.
Golf Course Homes Have Lasting Property Values
All the benefits detailed above lead to an increase in home values.
Not surprisingly, having access to endless golf while living in a serene and beautiful environment with many amenities within walking distance is a highly sought-after lifestyle. Because of this, homes near a golf course increase in value by an average of 7.6%. However, the most significant impact is on the homes that are within the community itself. A recent article assessing 21 published studies on the impact of golf courses on property value found that a premium view could increase the home's value by as much as 30%.
Is Golf Course Living Your Ideal Lifestyle?
If you're interested in a property with serene views and posh amenities, would love to play more golf, and would enjoy reduced green fees and discount lessons — a Naples golf course home could be your ideal real estate investment.